Advice

and Articles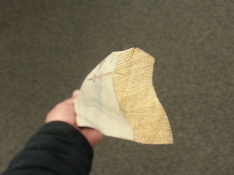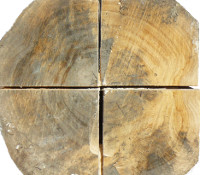 Here are some common do's and dont's when working with wood
Please check back regularly as we will keep adding information.
Don't fell a tree and let the log sit for ages.
The sooner it is milled the better to prevent rotting and staining. We do have end seal product that will help the log from checking (splitting at the end) for those cases where it needs to sit or is difficult timber to dry.
Do I need to dry my lumber?
That depends on what you're going to use it for. For example if it's railing on a fence or board and batten construction on the side of a shed then no, it can be nailed up green BUT you must have allowance for shrinkage as the timber dries.
If it's going to be used in some form of exterior application you can air dry the timber to around 15% moisture and use it without too much movement.
If the timber is going to be used internally it will need to be air dried first and then kiln dried to get it to 8% moisture content. If this is not carried out timber placed inside will probably warp and or split.
How do you stack the timber to dry properly?
Please look at the picture for a good clue on how it's done, Some points to note:
- The 'stickers' that go in the pile to separate the wood can be made from your own timber.

- It's very important to put the stickers in line on top of each other.

- A good place for the stack is out of direct sunlight (or use shade cloth) and where the prevailing wind can blow through the stack as it will speed up the drying process.

- Some timber can be harder to dry without defect happening (twisting,warping and splitting etc). Oak or eucalypt is a good example of this f the timber is dried to fast. I have seen wet sacks put on stacks like this in hot summer to slow the drying process down so it does pay to keep an eye onyour stack.

- The old rule of thumb is to allow 1 year of air drying per 25mm of board thickness. So big slabs (80mm thick) willtake 2-3 years to dry and settle. A cheap moisture meter can be brought from the likes of Mitre 10 to take the guess work out.

Rough sawn timber sizing works how?
Your timber is cut from the green wood to a 'call size' which allows for the timber to shrink while drying to a 'nominal' size.
This Nominal size then allows for a finished or 'Dressed' size to be made by having the timber machined with a planer and/or moulder making a dressed board or tongue and groove flooring etc.
These sizes are different for hardwoods and softwoods as hardwoods shrink more.
As an example, if you want boards that are 83mm wide by 19mm thick for flooring it would be cut at 110mm by 28mm allowing it to dry roughly to 100mm by 25mm. This is then machined to the final size.
How do we know what to cut from your logs?
We don't! , You should always make a "cut sheet" to list what timber you would like from your logs and your custom sawyer will work from thisIf there is an excess of timber you don't have to make a panic decision there and then, as large square 'cants' or large blocks can be made from the log and set aside for cutting down to smaller products later on. It's easy to cut things smaller, much harder to make them bigger!